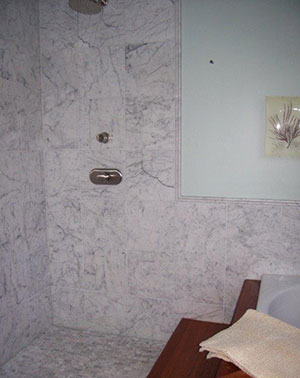 Mission Statement
"At the Wilson Company, a Nantucket Builder, we know that building a home or any size construction project is a personal experience where trust and reliability are essential. Our team is committed to quality craftsmanship and resource efficient construction techniques while at the same time making the building process as smooth and organized as possible. Experience the Wilson Company and together we will realize your Nantucket dream house or project while simultaneously enriching our surroundings and at the end of the journey we will have created a special place for now and well into the future."
– Bertram E. Wilson III, Founder
Our Story
Wilson Building Company is a Nantucket building company. We do everything from building new custom homes to fine interior finish work. We have been on Nantucket island building and constructing since 1998.
We believe the construction process is about delivering a superior product on time and within budget. Our commitment to doing the job right the first time is backed up by a breadth of experience, skills, training and education which brings intrinsic value to any Wilson Company project. We use the best materials and the best time tested techniques in completing our work. We leave a job with pride and the knowledge that we have done the job the best way possible and that it will last our clients a lifetime.
Our business is as much about building and maintaining relationships as is it about building or improving houses.  Over the years, we have earned the trust and respect of homeowners and many clients have become repeat customers and more often friends.
To build a high quality house, complete a quality remodeling project or optimize a building's performance, we depend not only on our clients and employees, but also many highly skilled subcontractors and material suppliers.  Our commitment to these partnerships has resulted in an extended team of very talented people who are willing and able to support us and get the job done right, the first time.
The Wilson Company has a fully equipped woodworking shop capable of fabricating any millwork including window sash and doors, raised paneling, railings and historic moldings. We make custom built-ins and cabinets and our shop cabinet maker specializes in round and arc faced units. If you can dream it, we can build it!
The Wilson Company is dedicated to ensuring that each of our projects will stand the test of time, a fusion of quality construction, energy efficiency, and overall functionality. Not only does a home need these attributes to endure over time, but it must also be cost effective while meeting the present and future needs of its owners.
Our mission is to add value to your project by maximizing its potential, based upon your lifestyle and preferences.  Our focus remains constant, to create or enhance a living space that serves our clients well for years to come.
Our Process
What separates us from the crowd is our Project Management from the daily site visits to communication with our foremen and various subcontractors to ensure that our projects are completed on time and within the outlined budget. We keep an open line of communication with our clients and are completely transparent throughout the project.
We believe effective communication is essential to a successful and satisfying construction experience. At the Wilson Company, we will keep you in the loop every step of the way. First we will work with you to align our goals and develop the same expectations. Then we will give you routine updates with frequent communications to ensure we fulfill our client's expectations.
Our deep understanding of the building process, gained through years of experience, enables us to make the decisions that will protect your project vision and your investment.
In the beginning stages of the process, we will:
Work with you to define the scope of your home building project
Set expectations about what is involved to complete your project
Build a timeline with projected milestones
Develop a detailed budget as well as tracking reports to measure performance against the budget as the project progresses
Determine the best way to share information with you over the course of the project
Our customers have the benefit of over three decades of collective experience. Our time-proven process will ensure that your project is completed on time and within budget.
Our Values
At the Wilson Company we believe that our Nantucket Building business has been successful over the years because we are personally invested in the outcome of each project, and because we value and honor the journey as much as the end product.
Our company strives to uphold the following building standards:
Quality Craftsmanship
Cost effectiveness and value to the Homeowner
Timely delivery
Transparency in the building process
Environmental sensitivity
Energy efficient construction
Quality assurance that the product will endure over time
Building quality, lasting relationships with our clients and employees is as important to us as the project itself.
We also strive to:
Set clear expectations and deliver on those expectations
Communicate effectively and often
Be honest, professional, straightforward and timely
Make the job site a safe, stimulating and fun place to work
Our building experience has taught us that you win with people and it's those people that make the job rewarding.
Our Green Philosophy
Here on Nantucket Island we are surrounded by beauty and constantly reminded of the importance of protecting the land and the way of life that drew us here or kept us here in the first place.  But we are not unique.  The urgent need to protect and preserve the earth's limited resources is becoming more evident each day, and there is a growing awareness that we each need to do our part to create a more sustainable world.
"Sustainable Development" refers to construction that "meets the needs of the present without compromising the ability of future generations to meet their own needs".  At Wilson Company, this concept has permeated and guided our work for more than twenty years.  It is contained in every aspect of what we do from building design to material choices to construction methods.  While many of our clients are interested in "going green", the choices and considerations along the way can seem complicated and even confusing, and often the costs can be significant.
We understand that construction budgets and lifestyle considerations will influence choices.  We quantify the upfront cost and economic payback of each of our recommendations as well as the impact they will have on the environment and on the way our clients live.  With this information our clients can choose the most suitable recommendations to achieve their goals.